Hi guys,
A colourful outfit post today. A nice mixture of purples, pinks and blues to brighten up my winter look. Thank goodness is not as cold as it was last week, I could enjoy myself just wearing a few layers again.
I'm so excited as my Christmas present has arrived earlier this year... I couldn't believe on this surprise, I got a Balenciaga bag!
I've been dreaming with one for a while and I could not believe that I actually managed to get it, on a very special sale.
It's called
Giant Arena Ponpom, in Maldives
, which is a beautiful summery colour, almost an aquamarine colour.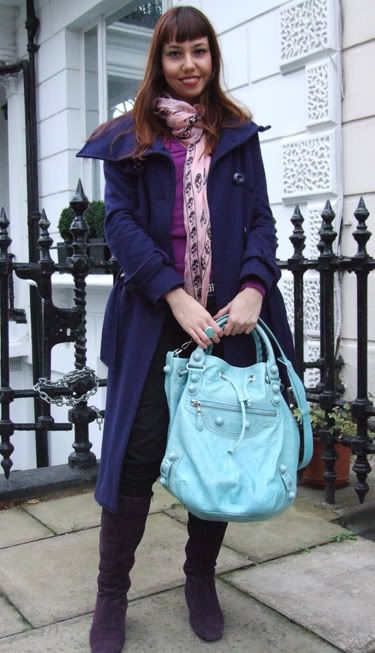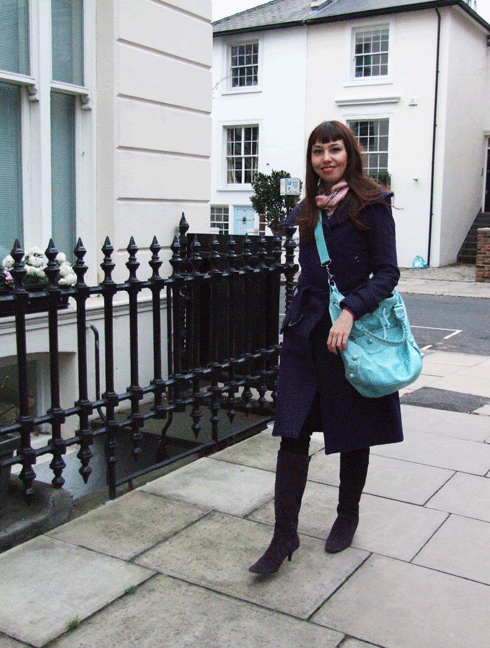 I really like the fact this is a big bag, easy to carry everything I need plus my camera. Wearing it sideways is so practical too, I haven't been hands free in a while. I am loving it!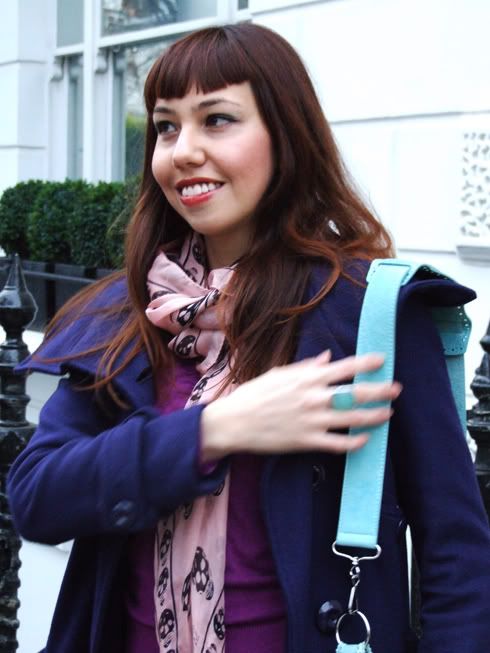 Anyways, I think this is me done for Christmas! Laughs... I wish there was more. I still have my eye on so many things, Asos and Topshop websites kept me awake until late last night, I wish I could win the lottery!
Today I was wearing: Coat: Primark, Cardigan: Whistles, Jumper: From the Charity shop, Scarf: Alexander Mcqueen, Bag: Balenciaga, Belt: from Portobello Market, Boots: Dune.
See you soon.
x